Apen Group has designed and developed PCH/new heating modules for installation in air handling and roof-top units. PCH module is built with environment-friendly, totally recyclable materials, such as stainless steel and aluminium.

The heat produced using PCH module's "clean combustion" is earth-friendly and convenient.

A microprocessor-based device controls continuous modulation of thermal power output and adjusts it to heat requirements. When modulation of heat output is enabled, an advanced regulating device installed on the main burner monitors and adjusts flow rates of combustion air and gas.
Product range is able to satisfy all heating needs
New Gas Modules PCH/new present an extended power range which goes from 5 kW to 400 kW. This result is achieved thanks to the possibility to assemble standard modules in parallel configuration. You can choose between three gas module configurations:

A system:
Single modules with max power between 5 kW to 100 kW.

B system:
Combined modules with horizontal /vertical parallel combination with max power between 13 kW to 400 kW.

C system:
Combined modules with horizontal parallel combination with max power between 13 kW to 200 kW.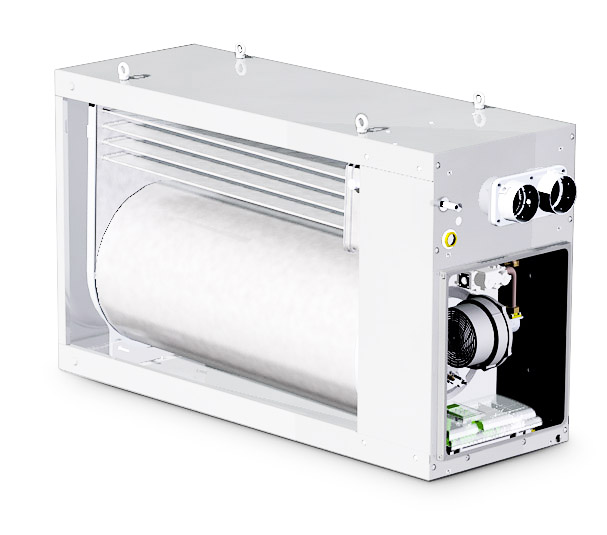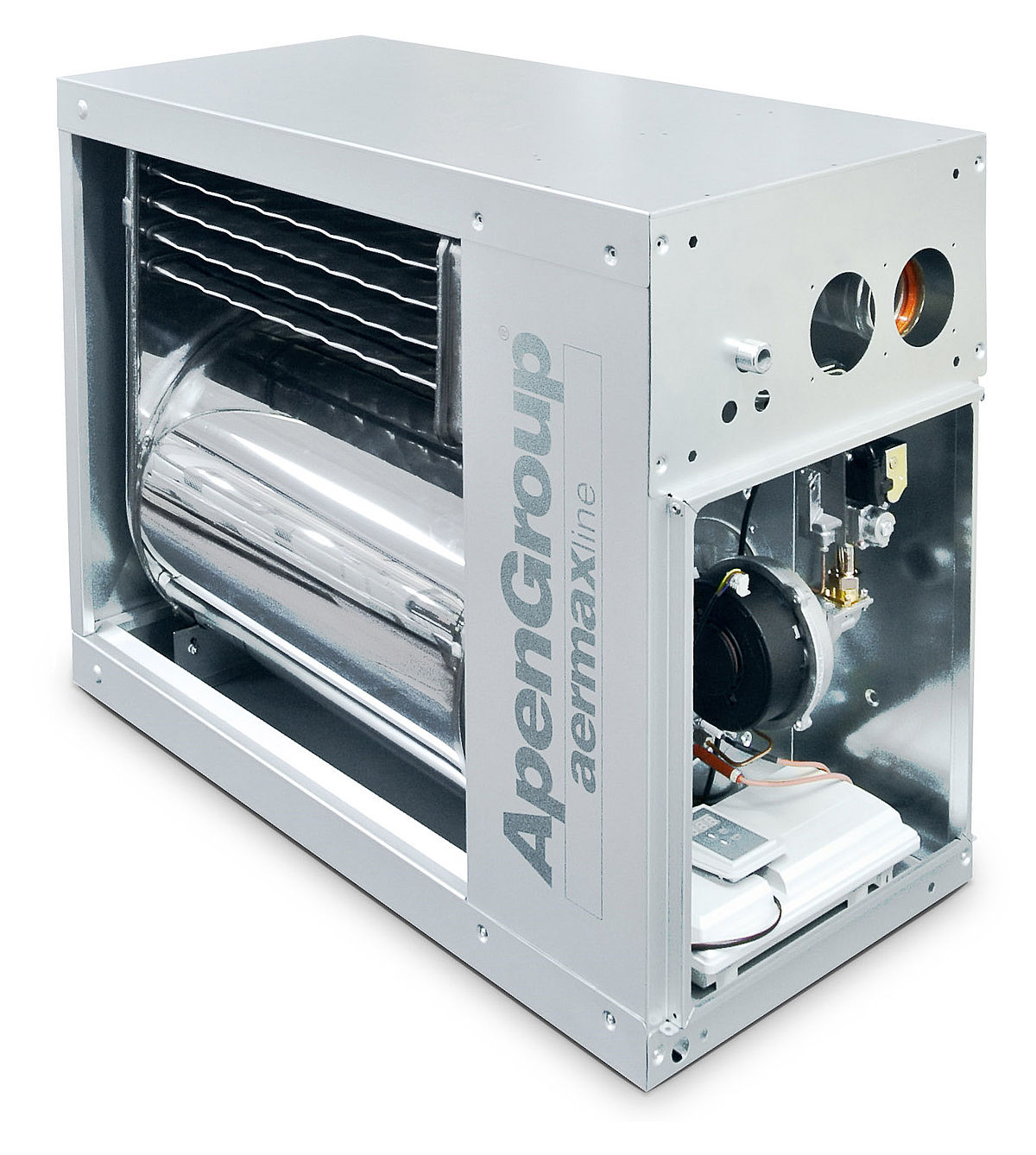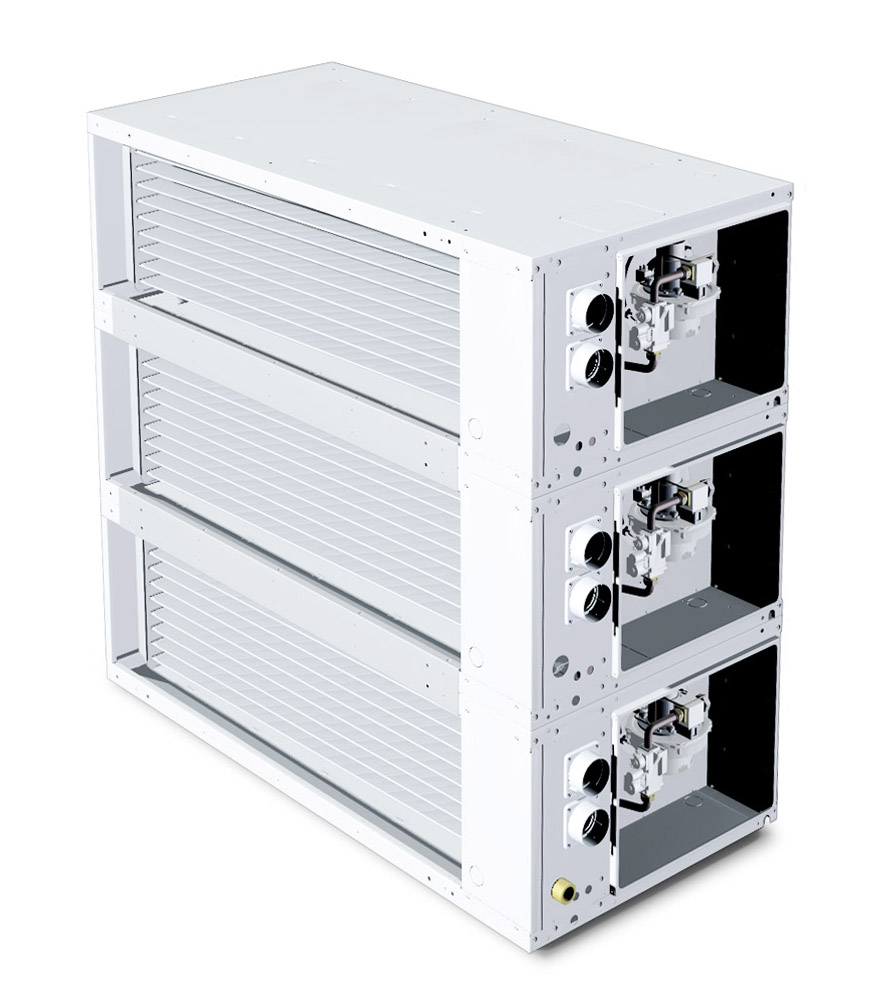 Features
New Apen / TEC UK PCH range of PreMix Condensing Low NOx In-direct gas Fired Heat Exchangers for Inclusion within AHU's.
Average gas savings from 10 - 20% when compared to current In-shot burner technology available in UK.
Low NOx emissions circa 30PPM.
15 Models in the Range Heat Outputs from 20kW - 420kW.
BREEAM Point Qualifying Technology.
Units can be stacked, used in series or side by side configurations.
Efficiency up to 109% (based on manufacturer's data).
Reduced Carbon outputs.
CE Approved.
Registered on Carbon Trust web site.
Low airflow pressure drops across Heat Exchanger.
Condensate drain points fitted as standard.
Smart BMS Control panel Interface which can be used in connection with Laptop dial up systems.